Welcome to Irving Septic Tank Pumping, Installation & Repairs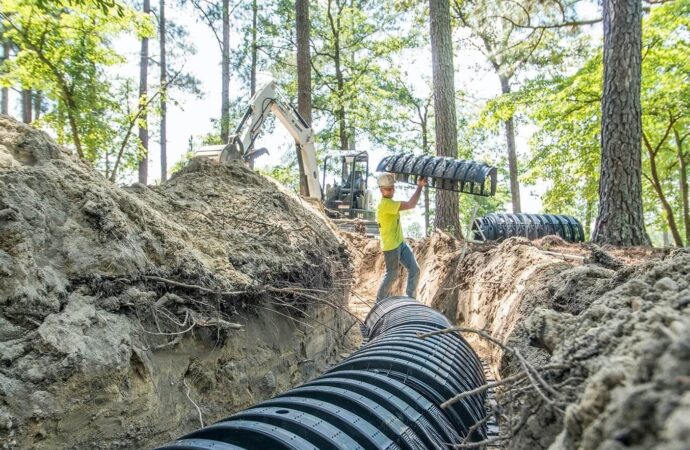 I have been wondering how a perfect septic system looks like. Well, before we even get far with this, do we have an ideal septic system? Well, various people prefer to have their septic systems appearing differently.
So, going by the preferences people have, a perfect septic system is the one that suits your needs perfectly. If you are in business, an ideal septic system is the one that serves you well without any problems or challenges.
Going by this definition, then it is sad to note that very few of us have perfect septic systems. So many of us suffer problems coming from septic systems setting us back huge sums of money in terms of repair on the septic system.
So, it is fair to say very few of us have perfect systems. This then points out to one question regarding this matter, how do we end up with a wrong or imperfect septic system, there are so many things that contribute to this.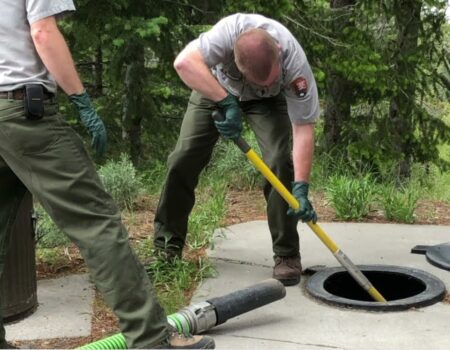 One and perhaps the greatest determinant of the soundness of the septic system is how this process is carried out. This is what most of us ignore, and by so doing, we make a huge mistake. The process of installing a septic system is very crucial in the life of the septic system itself.
This is one process that has to be carried out by experts or at least people who understand this process better. We tend to think that installing a septic system in place is such an easy thing, and for that, we look for ordinary people to help us carry out this process.
By doing this, we allow inexperienced to handle this process, which later on translates to problems. The moment you realize a septic system is an essential component of your home, that's when you will choose the best people for this process. The earlier you do this, the better.
The process of installation and handling of the septic systems calls for the best skills and expertise. Without these skills, you will end up with a botched process, which will cost you a lot. To avoid such incidents, you need to look for a top and well-trained person for this job.
You need a professional who is well vast with all the septic tank aspects, from installation to repair and other services. This is the only person who will offer you the best services that will see you have a perfect septic system for once.
If you are a resident in the region of Irving, there is only one person you can choose for this job. The Irving septic tank pumping, installations & repairs is one company that has established itself as the best company when it comes to handling septic systems.
Whether you need to install a septic system in place or repair it, this the people you need to talk to.  One thing that we forgot to mention is that the process of handling a septic system requires some relevant experience in this area.
As far as experience goes, the Irving pros are also well equipped in this area. The company has been in this business for a long period, and that means they have amassed a considerable amount of experience in this area as well.
Depending on what you need to do regarding the septic system, this is the company you need to contact. The company has the best and flexible workers that you will get along well with. Most people think that septic system services have to be costly; that is not the case.
The Irving professionals offer the best septic systems services at very affordable services. Depending on the service you need, the company will provide them to you at the prices that will favor you. Therefore, if you need the best septic service, you need to contact Irving right away.
We do believe that everyone should have the best septic system in his or her home or any other place for that matter. To make it possible for people to achieve this, we offer them the best septic system services.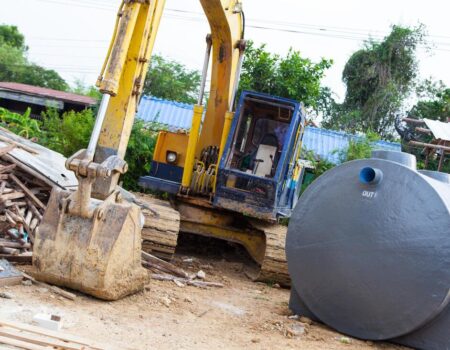 We are well aware that this is a process that requires a lot in terms of skills and equipment, and we are well prepared for that. We have equipped our workers with the essential skills and expertise to make it easy for them to deliver these services quite efficiently.
One of our aims as a company is to make sure we offer the best septic system services. Luckily for us, we have been able to achieve this in our recent operations. If you come to us today seeking any septic system services, we shall offer you the very best of them.
Whether you are in the commercial sector or just in your home and you need our services, you need to reach out to us so that we can help you out. As we said, our services are the best and unmatched. Once you come to us, we promise you we shall make you see the value for your money.
The septic system is extensive, and we offer services in each part of the septic system. From septic tank installation to repairs and other services, we are the best in the business. The list below highlights the services we offer as a company.
If you need any of these services to contact us and as we said, we have a great team of experts who we shall send to you to offer you whatever services you need. Once you come to us, we promise to provide you with nothing but the very best of our services.
A perfect septic system is one that functions well at all times. Such a septic system cannot come from anywhere else other than us. We the Irving septic tank pumping, installations & repairs offers the best septic system services. If you need any such services, you need to come to us, and we shall help you with the best services. You can request any of these services from our company;
If you live in the region of Irving and you are looking for the best septic system services, you need to come to us. We, the Irving TX Septic Tank Pumping, Installation, & Repairs, are the best company for this process. We have the required experience to offer the best services in this area.
We service all of Texas. Below is a list of cities most of our services are at on a daily basis:
And all other cities throughout Texas, just fill out the form below for a free quote!